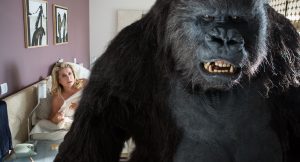 Friday 16th September, 2016
114 mins.
Dir: Jaco Van Dormael
Belgium/France/Luxembourg 2015
Cert 15
Starring: Benoȋt Poelvoorde, Pili Groyne, Catherine Deneuve, Yolande Moreau
You may recall that Nietzsche (in)famously declared God to be dead, but Belgian director Jaco van Dormael is of a different persuasion! In his latest film we see that God is very much alive and living in Brussels, where he sits all day in front of a computer screen working on endless rules and petty regulations with which to control and aggravate mankind! As well, of course, as an eminent son, this gleefully grouchy deity also has a long-suffering wife and a young rebellious daughter who sincerely wants the human race to have a better deal. She embarks upon a revolutionary plan…Irreverent, hilarious, quirky, touching; "The Brand New Testament" is all these things and more!
Download the full show notes here
Review of the film at Eyes on Screen.
Reaction Scores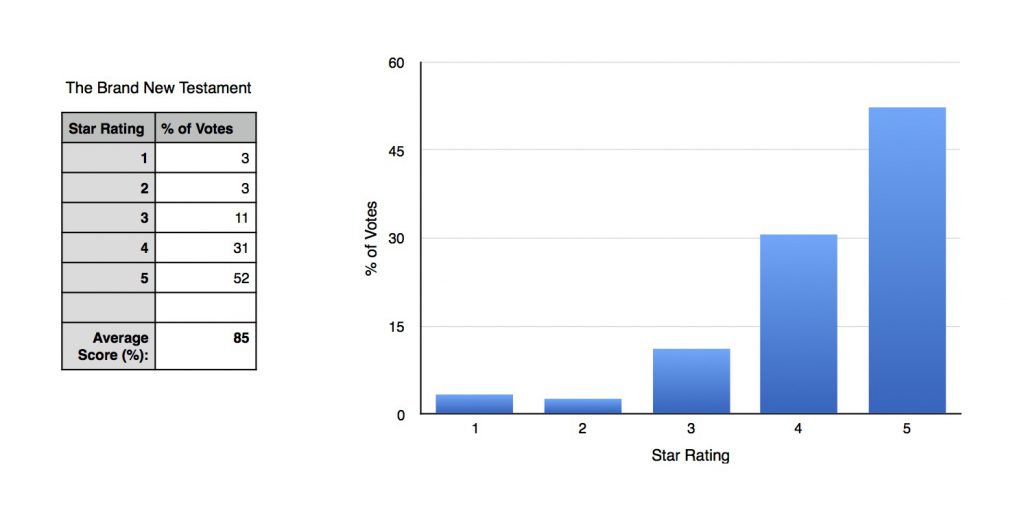 [youtube https://www.youtube.com/watch?v=D-v-Sw4yzLA?rel=0&w=560&h=315]