Like most film societies, Lincoln Film Society is a membership society. This is because we operate under a non-theatrical licence. The terms of such a licence mean that we cannot show films 'to the general public', but we can show films to members.
Membership renewals and new memberships are available in May and there will also be a short second window for memberships open between late September and early October.
Click here to download an application form.
MEMBERSHIP RATES FOR THE 2017 – 18 SEASON
Dual: £66
Single: £36
Senior Citizens/Students: £33
To renew your membership if you're an existing member, simply send a bank transfer for the desired amount using your membership number (which can be found on your membership card) as the reference.
Bank transfer details:
Royal Bank of Scotland
A/c Name: Lincoln Film Society
Sort Code: 16-23-32
Account: 12524004
LFS prefers payment by Bank Transfer. However, cheques will be accepted. They should be
made payable to "Lincoln Film Society" and mailed, with a copy of the application form, to:
The Treasurer,
Lincoln Film Society,
57 Minster Drive,
Cherry Willingham,
Lincoln,
LN3 4LZ
If you're not sure or not interested in becoming a full member, but would like to see a specific title, you can become a 24-hour temporary member. These memberships may be obtained on the day of the screening in the bar area, priced at £5.00. The Society welcomes enquiries about future membership.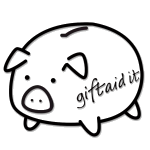 Please help us make the most of your money by completing one of our Gift Aid forms. Click on the pig on the right to download a form to print off.
Interested in joining the Society?
Please email membershiplfs@gmail.com for more information.
Or telephone us on: 07788 521 569