As part of the celebrations for the Lincoln Film Society's 65th Anniversary we will be screening a film previously shown by the society. The committee have whittled down the list of 1000-odd films to just 10 and would like the members to choose which one they'd like to see.
PLEASE NOTE – VOTING HAS NOW CLOSED AND THE FILM PICKED WAS 'THE DRAUGHTSMAN'S CONTRACT'
The Films
Au Revoir Les Enfants (1987)
Directed by Louis Malle
Starring Gaspard Manesse, Raphael Fejtö, Francine Racette
Synopsis
A French boarding school run by priests seems to be a haven from World War II until a new student arrives. He is placed in the same class as Julien, already a pupil at the school. Rivals at first, the two form a bond and share a secret, with consequences for all.
Testimonial – Richard Hall
I'm a sucker for films like Au Revoir les Enfants. It first appeared in 1987 (winning the Silver Lion at the Venice Film Festival, 7 Cèsar awards and 2 Oscar nominations), when war films were largely dominated by the US exorcising the horrors of Vietnam, and I saw it during our 1989-90 season. This was a different sort of war film. Set in 1943, it's based on Louis Malle's own experiences of life as a schoolboy in enemy-occupied France, and told from child's point of view; a tale of the friendship that develops when two boys, Julien and Jean – who is Jewish – meet, after Jean joins Julien's boarding school.
Understated, unsentimental but incredibly powerful, it's a story that speaks volumes for the importance of friendship, loyalty, dignity and of doing what's right. You know it won't end well: nonetheless, the final scene is arguably one of the most moving in all cinema.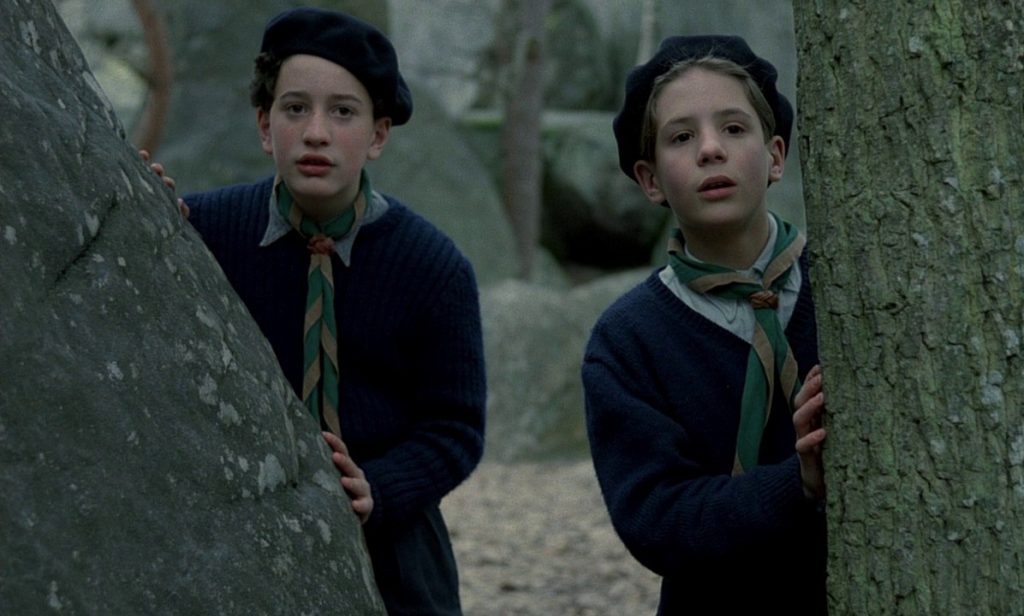 Best in Show (2000)
Directed by Christopher Guest
Starring Fred Willard, Eugene Levy, Catherine O'Hara
Synopsis
The owners (and handlers) of five show dogs head for the Mayflower Kennel Club Dog Show. A film crew interviews them as they prepare for the trip, arrive at Philly's Taft Hotel, and compete. The dog show brings out the essence of the widely varied mix of oddballs involved. Who will be best in show?
Testimonial – Richard Hall
Many people believe Christopher Guest's spoof rock-doc This is Spinal Tap to be one of the funniest films of all time. Well, in my opinion, Best in Show (also by Guest) must run it pretty close.
Set in the world of competitive dog shows, this spoof documentary sends up both the dogs and the dog owners in hilarious style. In truth, it's the people who are the butt of the humour, as Guest draws together a range of oddballs, competitive to the last and bound together by their obsession with dogs. Among them are a buck-toothed wet blanket and ex-nympho respectively, a neurotic twosome and a gay couple – perhaps the only really happy ones of the bunch.
Brilliantly acerbic, "Best in Show" is even more impressive for the fact that it is largely improvised. Managing to take the mickey out of a pretty absurd pastime, it also maintains an affection for its subjects other similarly-themed movies fail to do. It's a unique, entertaining, and most importantly, incredibly funny film.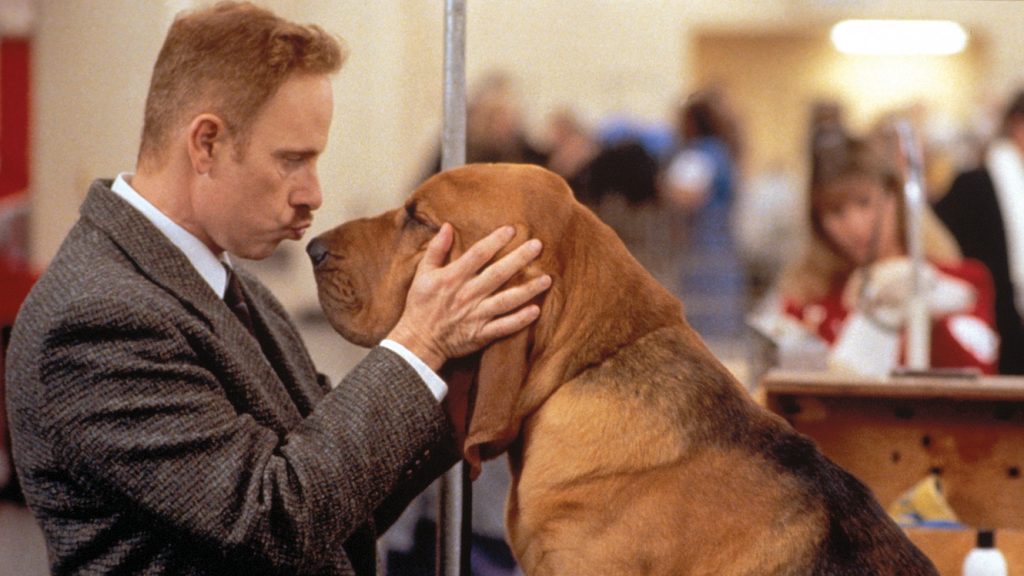 Closely Observed Trains (1966)
Directed by Jirí Menzel
Starring Václav Neckár, Josef Somr, Vlastimil Brodský
Synopsis
At a village railway station in occupied Czechoslovakia towards the end of World War II, a bumbling dispatcher's apprentice longs to liberate himself from his virginity. Oblivious to the war and the resistance that surrounds him, this young man, Milos (Václav Neckár), embarks on a journey of sexual awakening and self-discovery, encountering a universe of frustration, eroticism and adventure within his sleepy backwater depot. Wry and tender, Academy Award-winning Closely Observed Trains is a masterpiece of human observation and one of the best-loved films of the Czech New Wave.
Testimonial – Sue Firth
I saw this film when I was about 13 years old – dragged along to the cinema by my slightly older brother who was obviously going through a phase of fancying himself to be an intellectual. I remember very little about it, except that I didn't understand much of what was going on. Having read the synopsis, I am not really surprised. What does surprise me is that I was able to see the film at all, given its adult theme. Maybe the censor simply assumed that a black and white film with subtitles wouldn't attract any minors. What it does evoke for me is a time growing up in a London suburb in the 60s when there were plenty of local cinemas within a short bus ride, all showing interesting films. School holidays meant two or three trips a week to see everything from Bond to The Beatles with the occasional modern classic like Blow Up or Closely Observed Trains in between. Those were the days.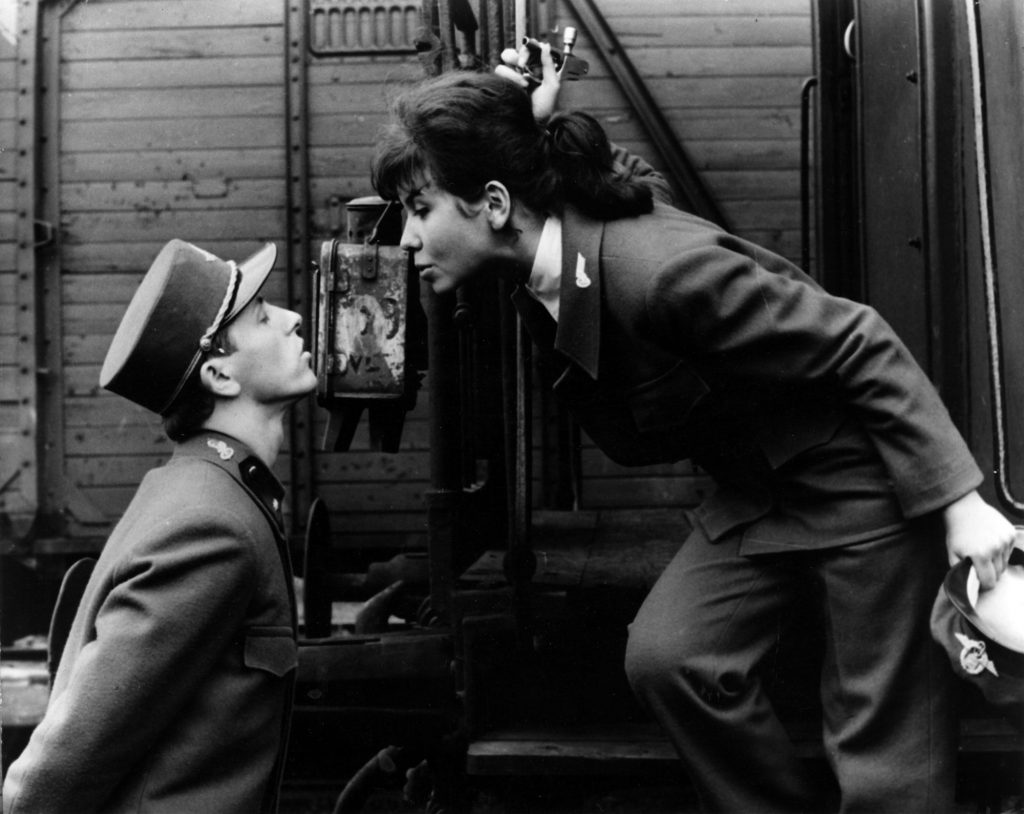 In the Mood For Love (2000)
Directed by Kar-Wai Wong
Starring Tony Chiu-Wai Leung, Maggie Cheung, Ping Lam Siu
Synopsis
Chow Mo-wan, a journalist and Su Li-zhen, a secretary, become neighbours in an apartment block in 1962 Hong Kong. Both are married, but are left alone for long periods of time by their respective spouses. Eventually realising that their partners are having an affair, they are drawn into friendship and feel attracted to each other. However, always present is the need to keep their friendship a secret from the neighbours. Director Wong Kar-wai presents a subtle picture of a relationship held in check and everything in the acting and camerawork is suffused with an atmosphere of subdued eroticism.
Testimonial – Sue Archer
In the Mood for Love is a beautiful, impressionistic film. The story, though slight, is told with elegance and subtlety, using music to brilliant effect to further create the atmosphere. It is, indeed, a film all about mood. The two main characters, both lonely and in unhappy marriages, are drawn together and come increasingly to lean on each other. Because of the mores of the time and the lack of privacy they feel that they cannot allow their relationship to develop further, creating a situation that is filled with yearning.
I spent 3 years living and working in Japan in the 80s, and much of this film is very evocative of my time there. Would I have liked it so much without that experience in the background? Yes, without question, it would still be one of my all-time favourites.
Run Lola Run (1998)
Directed by Tom Tykwer
Starring Franka Potente, Moritz Bleibtreu, Herbert Knaup
Synopsis/testimonial – Linda Hall
Lola's boyfriend, a small time criminal, has just collected 100,000 marks from his most recent crime which he must now take to his boss. Lola had agreed to meet him on her moped and take him there but when she doesn't show up he uses the Metro. When he sees the ticket inspectors he panics as he has no ticket and flees the scene  thoughtlessly leaving the money behind.
In a frantic phone call to Lola he tells her that if he doesn't get the money to his boss in the next 20 minutes he is a dead man. Lola agrees to help him and we then see 3 different scenarios which have the same starting point but which develop differently and have different outcomes. We accompany her on her frantic race against time.
Run Lola Run!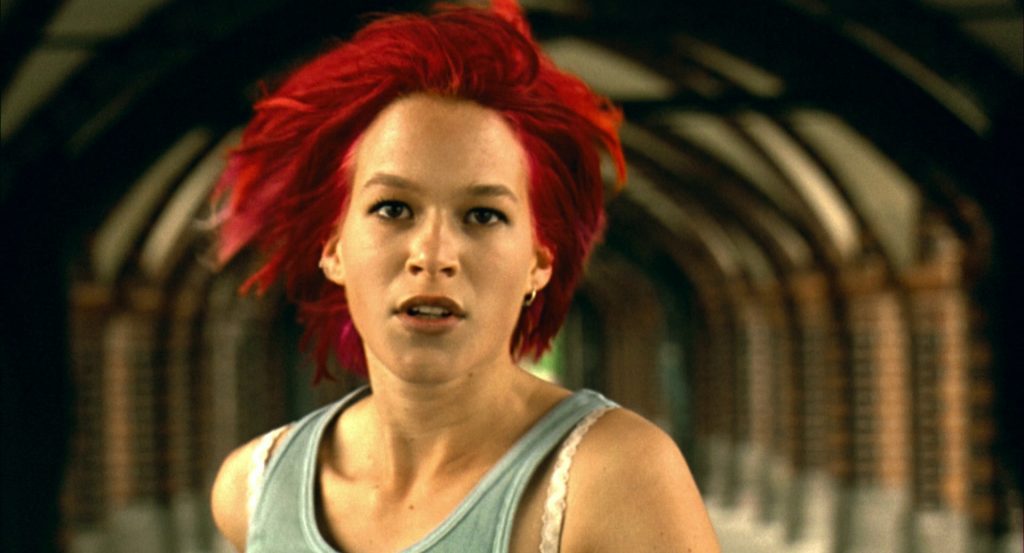 Tampopo (1985)
Directed by Jûzô Itami
Starring Ken Watanabe, Tsutomu Yamazaki, Nobuko Miyamoto
Synopsis
In this humorous paean to the joys of food, the main story is about trucker Goro, who rides into town like a modern Shane to help Tampopo set up the perfect noodle soup restaurant. Woven into this main story are a number of smaller stories about the importance of food, ranging from a gangster who mixes hot sex with food, to an old woman who terrorizes a shopkeeper by compulsively squeezing his wares.
Testimonial – David Brook
I only watched Tampopo for the first time a year ago after being sent a copy to review for my website. I'd heard it was good so was looking forward to seeing it, but nothing prepared me for how much of an unusual and enjoyable experience it proved to be. In presenting a variety of vignettes about food that are as diverse as food itself, it's a wonderfully joyous and unique celebration of the subject and its important place in life. Often described as a Japanese neo-western, it's a true oddity that effortlessly pulls off its bizarre concept and deserves to be seen by all.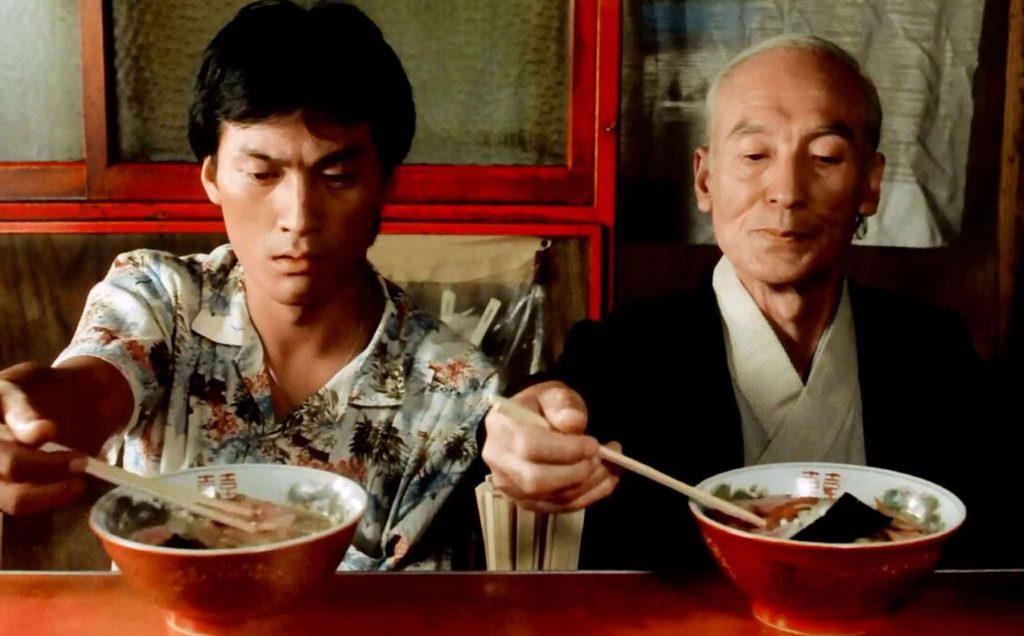 The Draughtsman's Contract (1982)
Directed by Peter Greenaway
Starring Anthony Higgins, Janet Suzman, Anne-Louise Lambert
Synopsis
Mr. Neville, a cocksure young artist, is contracted by Mrs. Herbert, the wife of a wealthy landowner, to produce a set of twelve drawings of her husband's estate, a contract which extends much further than either the purse or the sketchpad. The sketches themselves prove of an even greater significance than supposed upon the discovery of the body of Mr. Herbert.
Testimonial – John Rossington
Peter Greenaway established himself as one of the UK's most exciting and innovative film-making talents with this, his exquisite 1982 feature. Made and released against the backdrop of a moribund and stagnating national cinema, Greenaway found himself at the forefront of a burgeoning renaissance of British film.
The film was an enormous success and became the most widely seen British avant garde film to date. Today, it remains a hugely enjoyable experience, bringing together restoration comedy, art and architecture appreciation, social commentary and allegory, wrapped up in the form of an English country house murder mystery.
The sense of artificiality in the film, with its exaggerated costumes and dialogue rich in innuendo and euphemism, is delightful and Michael Nyman's Purcell-inspired score adds to a terrific film experience.
The Draughtsman's Contract must surely be one of the most memorable of LFS's past screenings, and one well worth revisiting.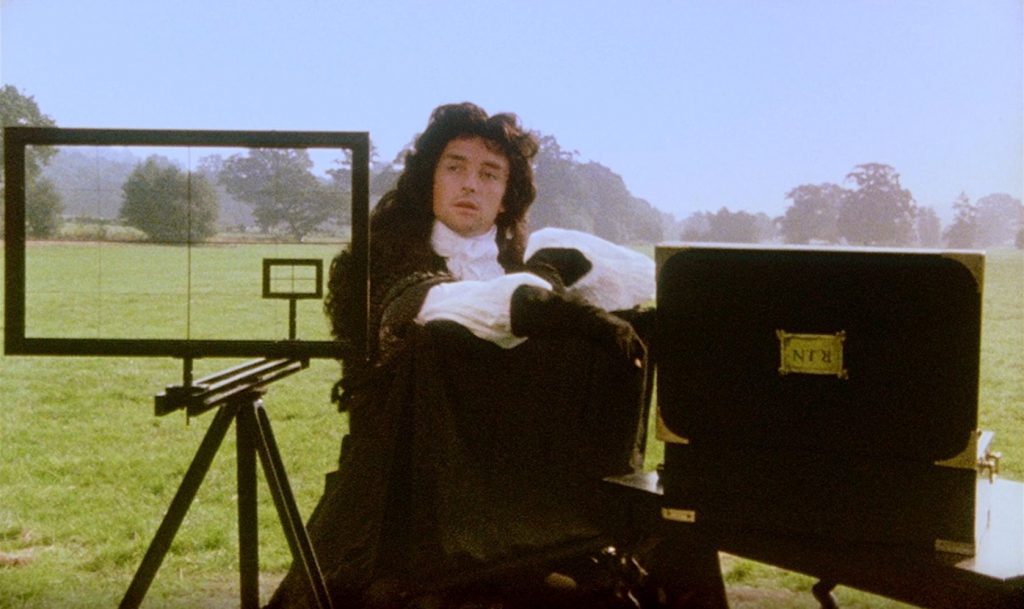 The Firemen's Ball (1967)
Directed by Milos Forman
Starring Jan Vostrcil, Josef Sebánek, Josef Valnoha
Synopsis
The volunteer fire department in a small town is having a big party when the ex-boss of the department celebrates his 86th birthday. The whole town is invited but things don't go as planned. Someone is stealing the prizes to the lottery and the candidates for the Miss Fire-Department beauty contest are neither willing nor particularly beautiful.
Testimonial – David Brook
This was another title I saw not too long ago for the first time and was blown away by. Like Closely Observed Trains, it's part of the Czech New Wave movement from the 1960s, films made as a statement against the Communist regime at the time. This no dull or blunt political polemic though, rather an enjoyable farce that can be read as allegory if you read between the lines. It's a film that's very clever at being silly and as such it's a pleasurable watch yet never feels like a guilty pleasure. Some of the allegorical elements were lost on me perhaps as my knowledge of Czech history is limited, but as a short, sharp and enjoyable satire, it's hard to fault.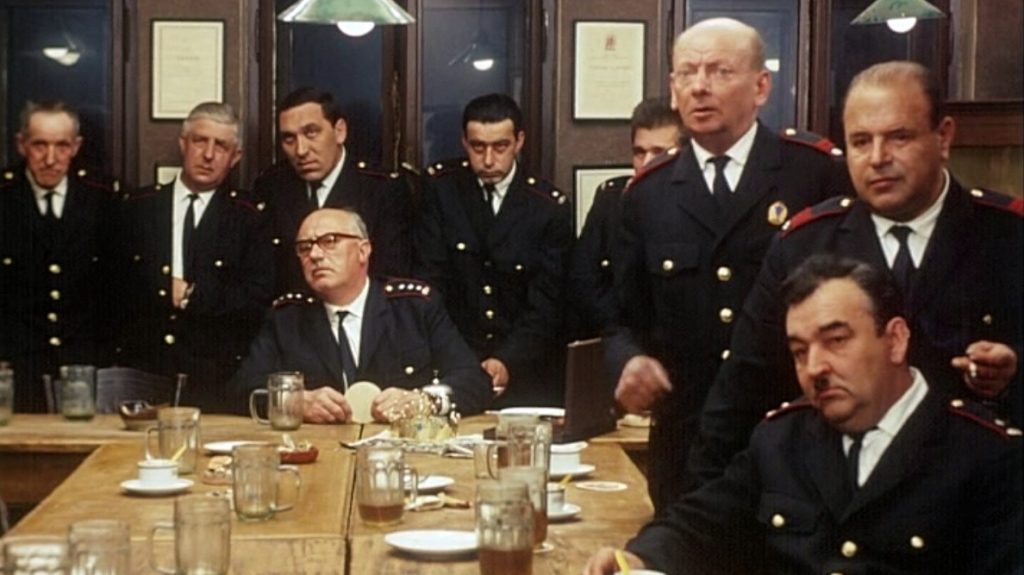 Three Colours: Red (1994)
Directed by Krzysztof Kieslowski
Starring Irène Jacob, Jean-Louis Trintignant, Frédérique Feder
Testimonial/Synopsis – Rob Sargent
A French film, set mainly in Geneva Switzerland; receiving high praise from reviewers in 1994/95.
Clever interplay of complicated relationships, university students, unlikely bonding, a judge's deceit and his tendency to play God; It depicts the philosophies comparing law, ethics and socially acceptable behaviour.
A young student-cum-model takes the dog, she's knocked over with her car, back to its owner an elderly retired judge – a frustrated romantic. The burgeoning relationship, thus created by chance, is the central theme, and unfolds on a more erudite plane than the otherwise conventional relationships of herself and her young friends. The improbable ending may square the circle but does not diminish the intriguing corpus of the story.
Excellent performances – not far from true life?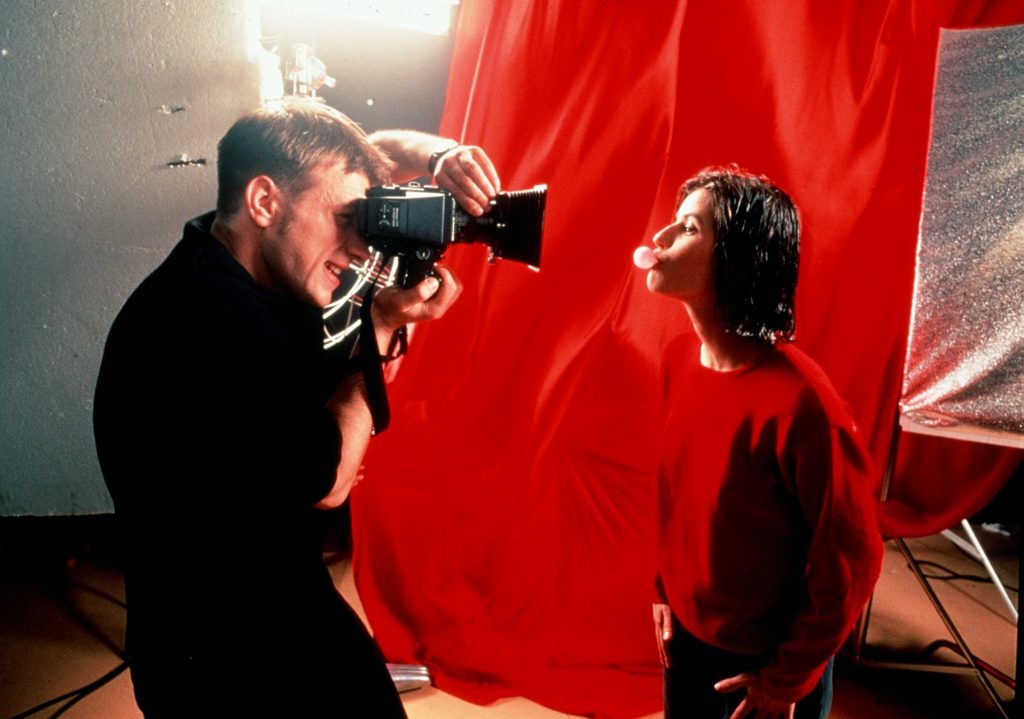 Tokyo Story (1953)
Directed by Yasujirô Ozu
Starring Chishû Ryû, Chieko Higashiyama, Sô Yamamura
Synopsis
An elderly couple journey to Tokyo to visit their children and are confronted by indifference, ingratitude and selfishness. When the parents are packed off to a resort by their busy, impatient children, the film deepens into an unbearably moving meditation on mortality.
Testimonial – David Brook
Although a beloved figure in Japan who started directing in the silent era, it wasn't until close to the end of his life in the late 50s and early 60s when Yasujirô Ozu's work began to be shown in the West. Tokyo Story is his most famous film overseas and is critically adored to such a degree that it has frequently featured in Sight and Sound's prestigious director and critic polls of the 'greatest films of all time'. It even topped the critics poll in 2012. I'd argue that he made several films every bit as good as Tokyo Story, but I would never say it didn't deserve the praise it receives. Subtle and seemingly slight on the surface, its strength as a drama slowly unfolds as it quietly moves on. Ozu never forces your emotions and avoids sentimentality, yet I found myself profoundly moved by the end. It truly is a masterpiece and deserves to be seen by all.