Another month brings another long list of recommended films and TV series, which should hopefully keep you occupied whilst everything is locked down during November.
As usual, the list was compiled by LFS committee chair Richard Hall and committee members Helen Hancocks and David Brook.
If you have your own suggestions, join our LFS Recommends Facebook group or tag us on Twitter.
Small Axes
A collection of 5 films; Mangrove, Lovers Rocks, Education, Alex Wheatle & Red, White and Blue by director Steve Mcqueen.
The films are set between 1960-1980s, each telling a story centring on London's West Indian community.
They will start on Sunday 15th November, BBC One, and be screened weekly as well as being available on iplayer.
The Crown
The new series, starring Olivia Colman starts 15th November on Netflix.
His Dark Materials
with the nights drawing in we are very happy the new series of His Dark Materials is coming back to our screens.
Based on the books by Philip Pullman, this series follows the plot of the second book A Subtle Knife. we only wish we had our own demon to curl up with.
The first series is on iplayer, so perfect to catch up on before 16th November.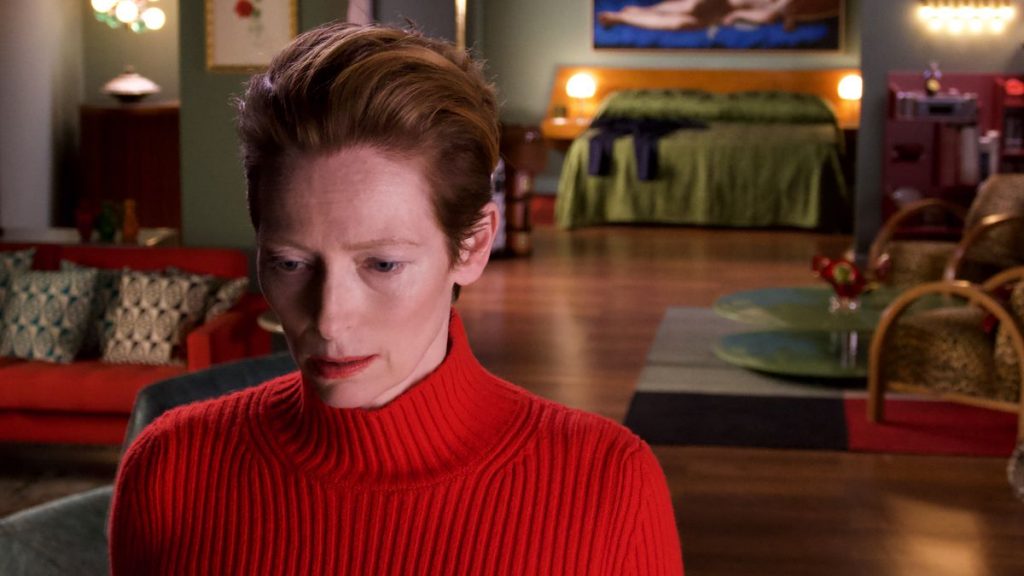 The Human Voice
Pedro Almodovar's new film starring Tilda Swinton is out 7th November.
If you have been following these recommendation lists you know we at society HQ are fans.
It was meant to be screening at cinemas 7th November, but with a new lockdown we hope it will be available for online screening somewhere.
(we will keep you updated on that)
A Star Is Born
Judy Garand & James Mason in this classic Hollywood film.
In a drunken stupor, Norman, a popular actor, stumbles upon a newcomer, Esther, as he watches her act. He develops a bond with her while helping her gain recognition, but his own career deteriorates
Available on BBC iplayer
Babadook
A single mother, plagued by the violent death of her husband, battles with her son's fear of a monster lurking in the house, but soon discovers a sinister presence all around her.
Available on BBC iplayer.
Loving
In 1958, Richard and Mildred Loving, an interracial couple, are arrested and thrown out of their home state of Virginia. Determined to go back to their roots, they approach the Supreme Court.
This is a beautiful film, with fabulous performances – just have the tissues at hand.
Available on BBC iplayer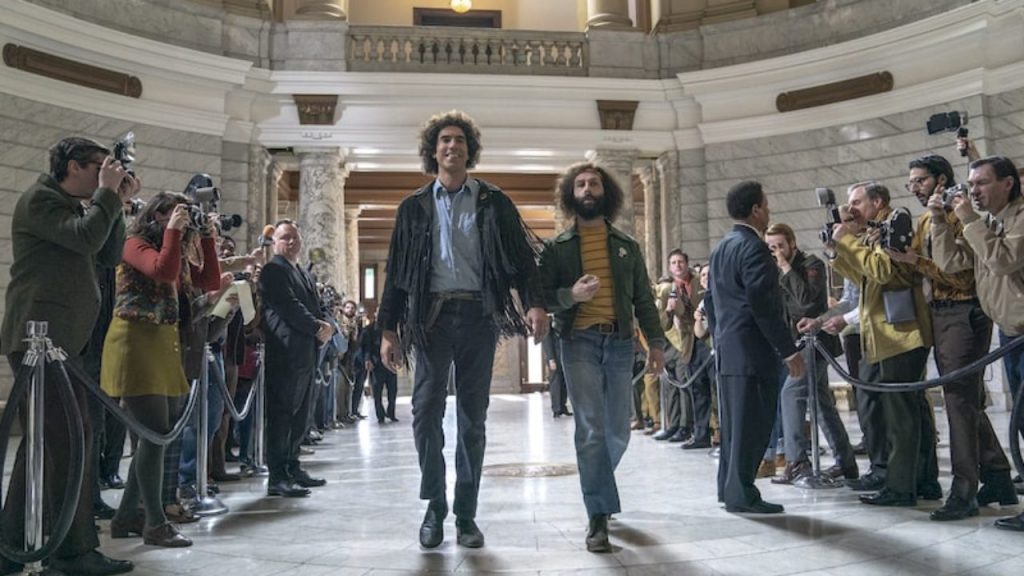 The Trial of the Chicago 7
The film is based on the infamous 1969 trial of seven defendants charged by the federal government with conspiracy and more, arising from the countercultural protests in Chicago at the 1968 Democratic National Convention. The trial transfixed the nation and sparked a conversation about mayhem intended to undermine the U.S. government.
Available on Netflix
(We also recommend watching Ken Burns' Vietnam War documentary series also on Netflix)
40-year-old version
The 40-Year-Old Version is a 2020 American comedy film written, directed, and produced by Radha Blank, in her feature directorial debut. It stars Blank, Peter Kim, Oswin Benjamin and Reed Birney
Available on Netflix
Shirley
A famous horror writer finds inspiration for her next book after she and her husband take in a young couple.
£11.99 on Curzon home cinema
Memories Of Murder
Are you a fan of Parasite? then catch one of the director's earlier works.
A big-city detective helps two inept small-town cops investigate a serial killer.
Available on Curzon home cinema – £9.99
Ghost Hunting
Raed Andoni directs this powerful and inventive documentary about ex-prisoners reliving their experiences in an Israeli prison. Read David's review of the film here.
Available on DVD and Blu-ray, courtesy of Second Run.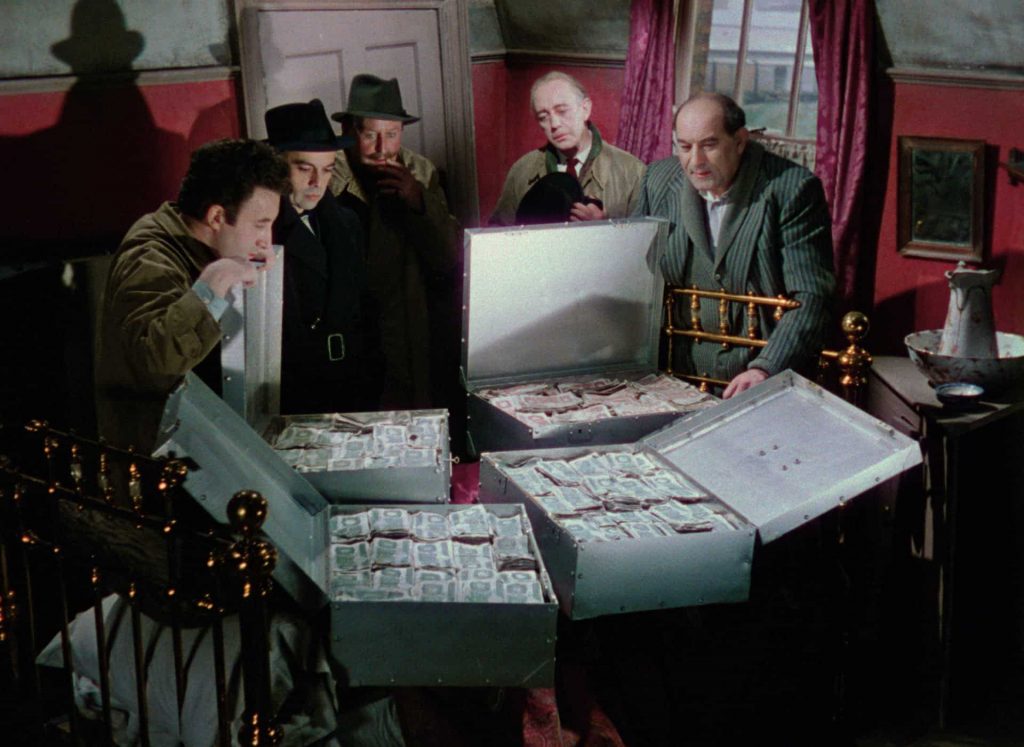 The Ladykillers (1955)
Alexander Mackendrick's deliciously dark and hilariously funny Ealing comedy never grows old, no matter how many times you see it. Read David's lengthy appreciation here.
Available on NowTV and in a newly remastered UHD & Blu-ray set, from Studiocanal.
Beau Travail
Claire Denis' hypnotic, poetic masterpiece is enigmatic but transfixes with its striking beauty. Read David Brook's full appreciation here.
Available to rent on Amazon Video or on a newly remastered Blu-ray, released by The Criterion Collection.
Topsy-Turvy
Mike Leigh's beautifully presented and hugely enjoyable period drama about Gilbert and Sullivan's production of The Mikado. Read David's appreciation here.
Available on a newly remastered Blu-ray, released by The Criterion Collection.
Drama Out of a Crisis
The fascinating story of Play for Today, a staple of BBC tv from 1970-84 which transformed tv drama and the British film industry. With contributions from Mike Leigh, David Hare, Dennis Potter and Ken Loach.
Streaming on BBC iplayer
Discovering….
A series of profiles of some of the film industry's most famous stars such as Jack Lemmon, Lee Marvin and Audrey Hepburn. Check tv listings for details
Streaming on Sky Arts (Freeview Channel 11)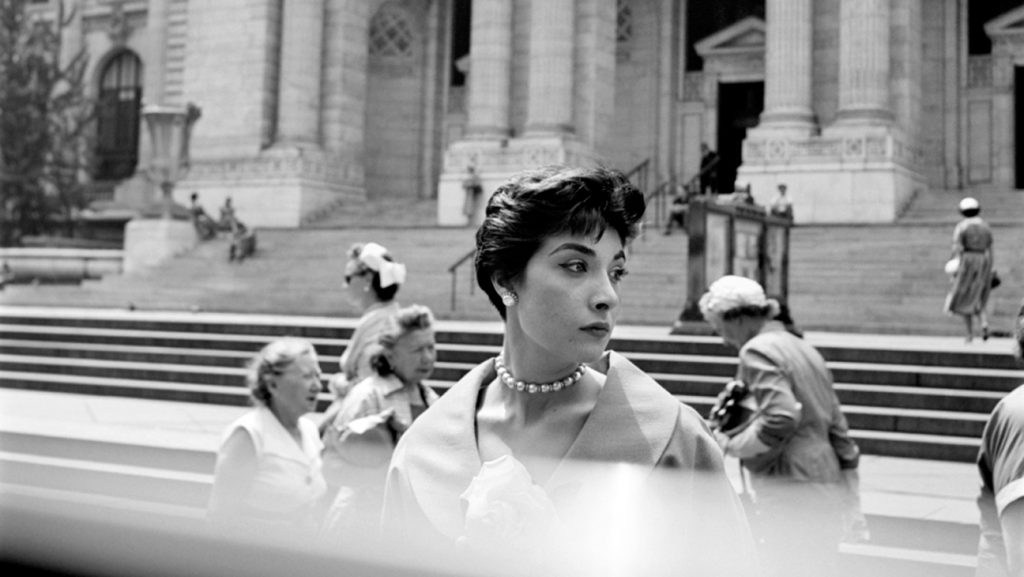 Finding Vivian Maier
Vivian Maier was a French-American woman who worked most of her life as a nanny and housekeeper to a multitude of Chicago families. She carried a camera everywhere she went, but Maier's photographic legacy was largely unknown during her lifetime. The film documents the discovery of her work and, after her death, uncovered her life through interviews with people who knew her.
Streaming on MUBI
Stories We Tell
Sarah Polley's engrossing documentary explores the secrets we all have which we withhold from those closest to us, through the medium of her own mother who for years kept a secret from her own family. A previous Film Society screening.
Streaming on MUBI
Apostasy
An impressive debut feature by Daniel Kokotajlo, based on his own experience of breaking away from the Jehovah's Witnesses. Starring Siobhan Finneran. Another previous Film Society screening you might have missed.
Streaming on BBC iplayer
The Guardians
A beautifully shot and acted drama directed by Xavier Beauvois (Of Gods and Men), chronicling the struggles of the French women left to tend the farms as their men folk went off to fight in the Great War
Streaming on BBCiplayer
A Fantastic Woman
Another well-received drama by our audience which opened our 2018-19 season.
The film explores the story of a transgender woman who has to face much discrimination in modern-day Chile
Streaming on All4
Totally Under Control
Totally Under Control is a documentary by director Alex Gibney, maker of such devastating exposés of corruption as Enron: The Smartest Guys in the Room and Going Clear (about Scientology). In his latest film, he interviews scientists, medical professionals and government officials to expose the astounding and what looks like deliberate failure of Donald Trump to deal with coronavirus in the USA.