Another month brings another long list of recommended films and TV series, which should hopefully keep you occupied whilst everything is locked down during November.
As usual, the list was compiled by LFS committee chair Richard Hall and committee members Helen Hancocks and David Brook.
If you have your own suggestions, join our LFS Recommends Facebook group or tag us on Twitter.
Lynn and Lucy (BBC iPlayer)
Lynn and Lucy are lifelong best friends. Neither has ventured far from where they grew up. When Lucy loses her first baby in dramatic circumstances, Lynn finds her loyalty and identity tested in a community which she thought she once knew well.
Sex & Drugs & Rock'n'Roll (BBC iPlayer)
A biography of Ian Dury (Andy Serkis), who was stricken with polio at a young age and defied expectations by becoming one of the founders of the punk-rock scene in Britain in the 1970s.
Small Axe – Lovers Rock (BBC iPlayer)
The second film in Steve McQueen's sequence of films about being black and living in Britain takes us on a night out at a party organised by younger members of the West Indian community living in Notting Hill in the 1980s. An eye-opening look at a community and culture trying to find its place.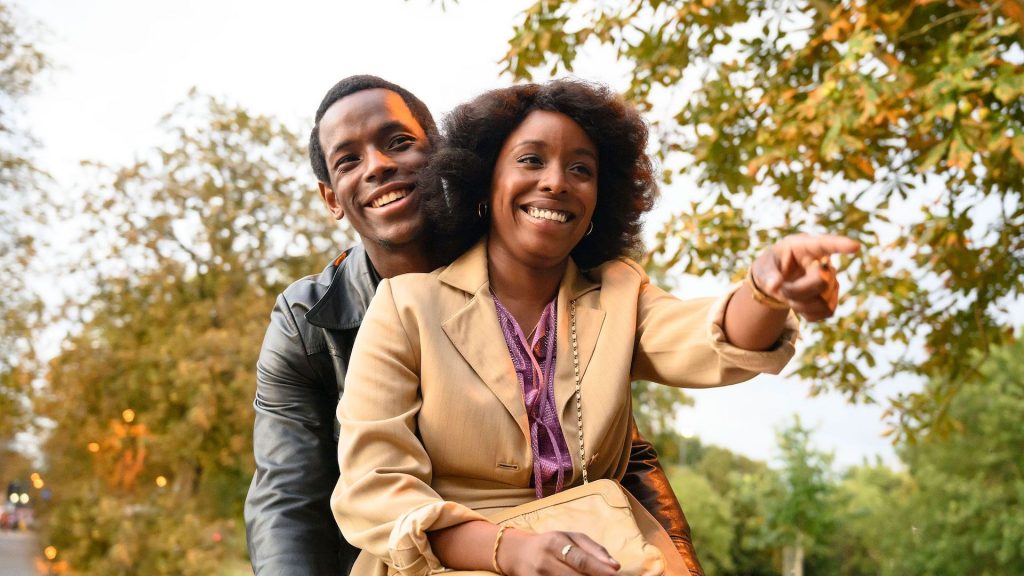 Meek's Cutoff (MUBI)
Kelly Reichardt's low key films are a treat. This – set in the Old West – is a slow burn story in which women play a key part in rescuing a wagon train that has been stranded in the Oregon desert. A good example of slow cinema that is full of drama
You, The Living (MUBI)
Roy Andersson has a reputation for off-beat dry comedy (remember A Pigeon Sat on a Branch Contemplating Existence). You, the Living is a film about humankind, its greatness and its baseness, joy and sorrow, its self-confidence and anxiety, its desire to love and be loved.
The Kindergarten Teacher (MUBI)
Maggie Gyllenhaal plays a dedicated teacher whose professionalism and integrity are turned upside down when she believes she has discovered a child prodigy in her class.
White Material (MUBI)
Amidst turmoil and racial conflict in a Francophone African state, a white French woman fights for her coffee crop, her family and ultimately for her life. Directed by Claire Denis and starring Isabelle Huppert
My Girlfriend's Boyfriend (MUBI)
A romantic comedy directed by Eric Rohmer. Blanche, a young clerk, befriends Lea, a girl livelier than she is. Lea is going steady with Fabien who is a friend to Alexandre who is going steady with Adrienne but is however loved by Blanche. Somehow a way has to be found to get out of this emotional chaos!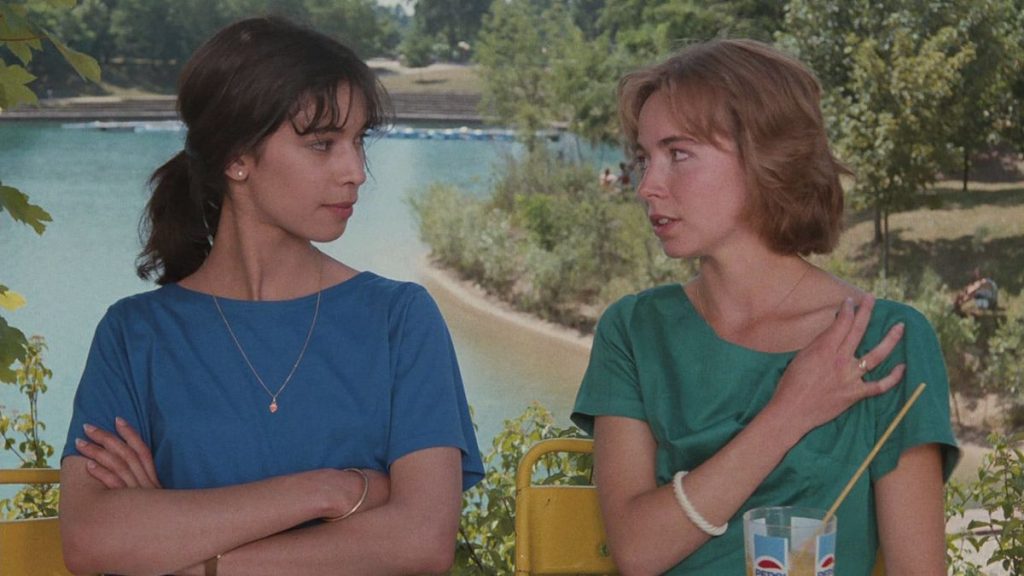 PattiCake$ (All4)
A quirky comedy about aspiring rapper Patricia Dombrowski, a.k.a. Killa P, a.k.a. Patti Cake$, who is fighting an unlikely quest for glory in her downtrodden hometown in New Jersey.
My Pure Land (All4)
A very straightforward drama from Pakistan about a small family whose daughters are determined to keep their land from being stolen from them by armed locals
Happy as Lazzaro (All4)
A magical realist fable by Alice Rohrwacher about a young good-natured innocent who is taken advantage of by everyone he meets. Shown by Film Society in February this year.
Goodbye, Dragon Inn (Blu-ray & DVD)
Tsai Ming-liang's poetic ode to the magic of going to the cinema is the perfect film to watch whilst waiting for cinemas to reopen. It's ultra-minimalist and purposely slow-moving but quietly sneaks in subtle drama, romance and comedy amid the inactivity. Click here to read David's full review.
Le Cercle Rouge (BFI Player, Apple TV & DVD/Blu-ray)
Jean-Pierre Melville's stripped-back and stylish crime thriller is as cool as a cucumber and looks a treat in its new 4K remastered print. Click here to read David's full review.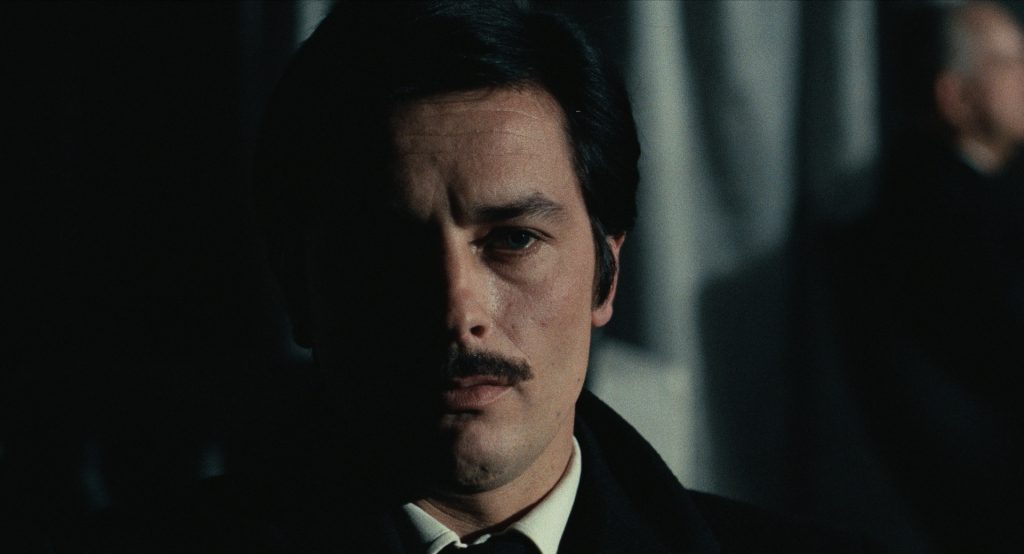 Girlfriends (1978) (Blu-ray)
Claudia Weill's wonderful fiction feature debut is a woefully under-appreciated New York set comedy-drama that gives Woody Allen a run for his money. It's being released on Blu-ray by the Criterion Collection. Click here to read David's full review.
Symbiopsychotaxiplasm: Take One (Blu-ray)
William Greaves' cryptic experimental film is as hard to describe as it is to pronounce, but it's surprisingly entertaining. It's being released in a set with it's belated 'sequel', Symbiopsychotaxiplasm: Take 2 1/2, on Blu-ray with some illuminating special features. Click here to read David's full review.
And here's a quick list of some other titles to check out:
Monsoon – BBC iPlayer
120bpm – Channel 4, Tuesday 1 December at 12.10
Mistress America – Channel 4, Wednesday 2nd 12.35
Coriolanus – iPlayer
Dirty God – 10pm 5th December, BBC 2
Perfect 10 – iPlayer
Les Miserables (2019) – Curzon £4.99
Proxima – Curzon £4.99
La Belle Epoque – Curzon £3.99
Watermelon Woman – MUBI from 1 December
The Trial – MUBI from the 5th
The Celebration – MUBI from 12th December
It's Only The End Of The World – MUBI from 30th December
The Long Goodbye – MUBI – 31st December